CONTACT US FOR A NON-BINDING OFFER
Selected for company control ?
If the Danish Traffic Authority selects you for company control, it can be a lot of work to gather all the necessary documentation and data it requires.
They select thousands of companies every single year, so it's often only a matter of time before you're called in.
When the Danish Traffic Authority sends a company control in E-boks, they ask for data for a specific month, which is within the last 12 months. You typically get 3-4 weeks notice before the deadline.
The consequences for missing data can be financially incalculable, as it costs DKK 6000 in fines per day for missing data on a vehicle or a driver.
At Tachografservice we have company controls every single day and have a lot of experience with the task.
If you have a subscription to Tachografservice, simply send the summons and a power of attorney to us at info@tachografservice.dk and we will take care of it.
If you are not yet a Tachografservice customer, we can also help you. Just call 70 222 337 and we will find a solution.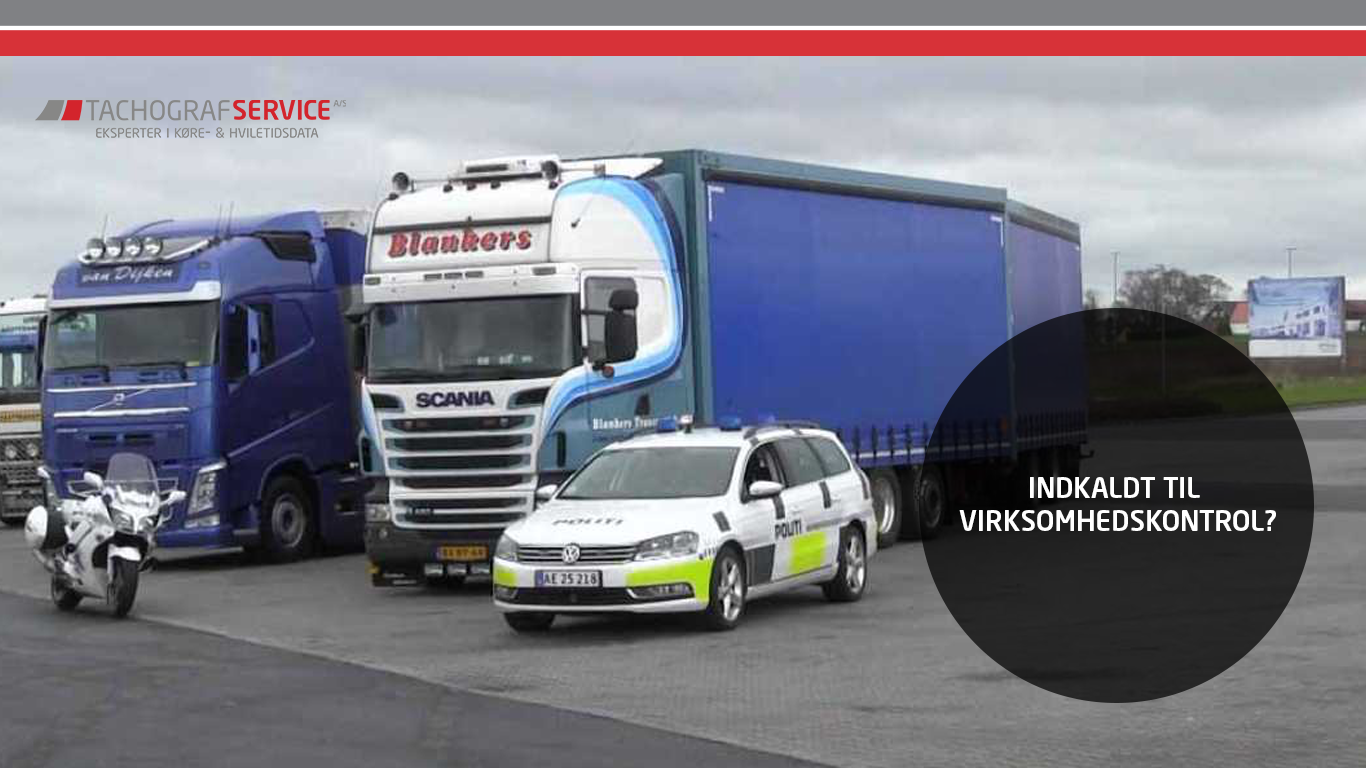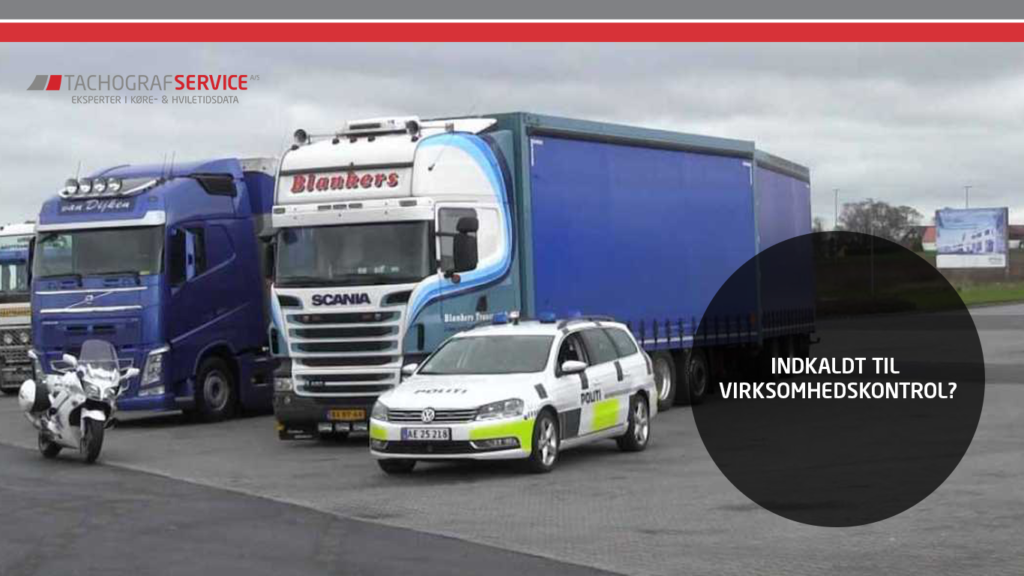 The Danish Road Traffic Authority checks the following:
How much is a violation in fines?
The fine amount for violating the law concerning the driving and rest time is very individual and depends on several different parameters.

At TachoManagement, you can see an estimated fine amount for your violations going back 12 months:
As a rule, the fines are calculated on the basis of the following:
• For the driver, the fine of DKK 100 for each percentage the driving and rest periods are exceeded (over 5%).
• The company sets a fine of DKK 200 for each percentage that the driving & rest time rules are exceeded (over 5%).
This means that in the event of a violation of the driving & rest time rules, a double fine is imposed on the company.
The same applies to missing data from a driver card.
DKK 3000 fine to the driver per day and DKK 6000 to the company per day.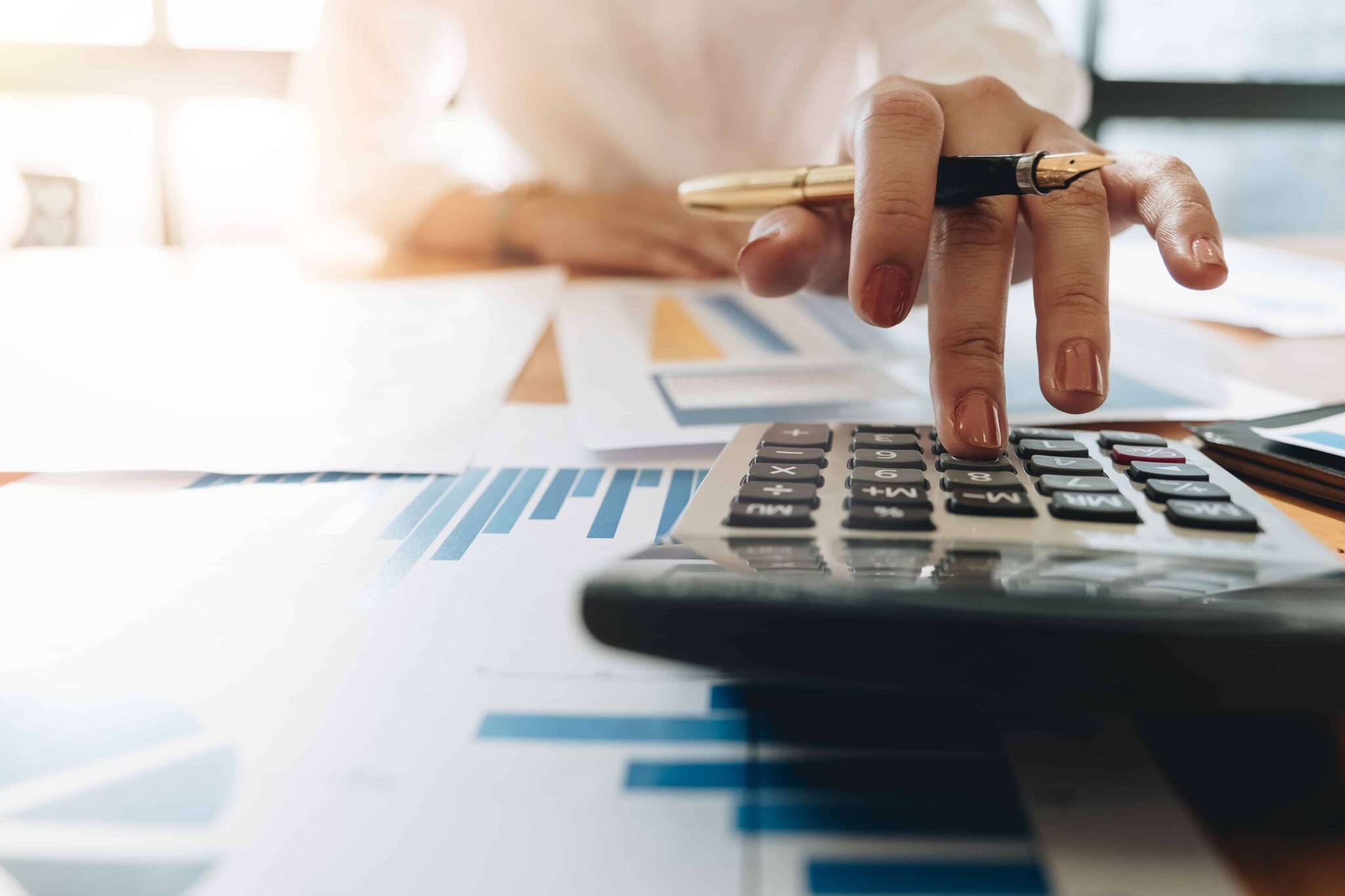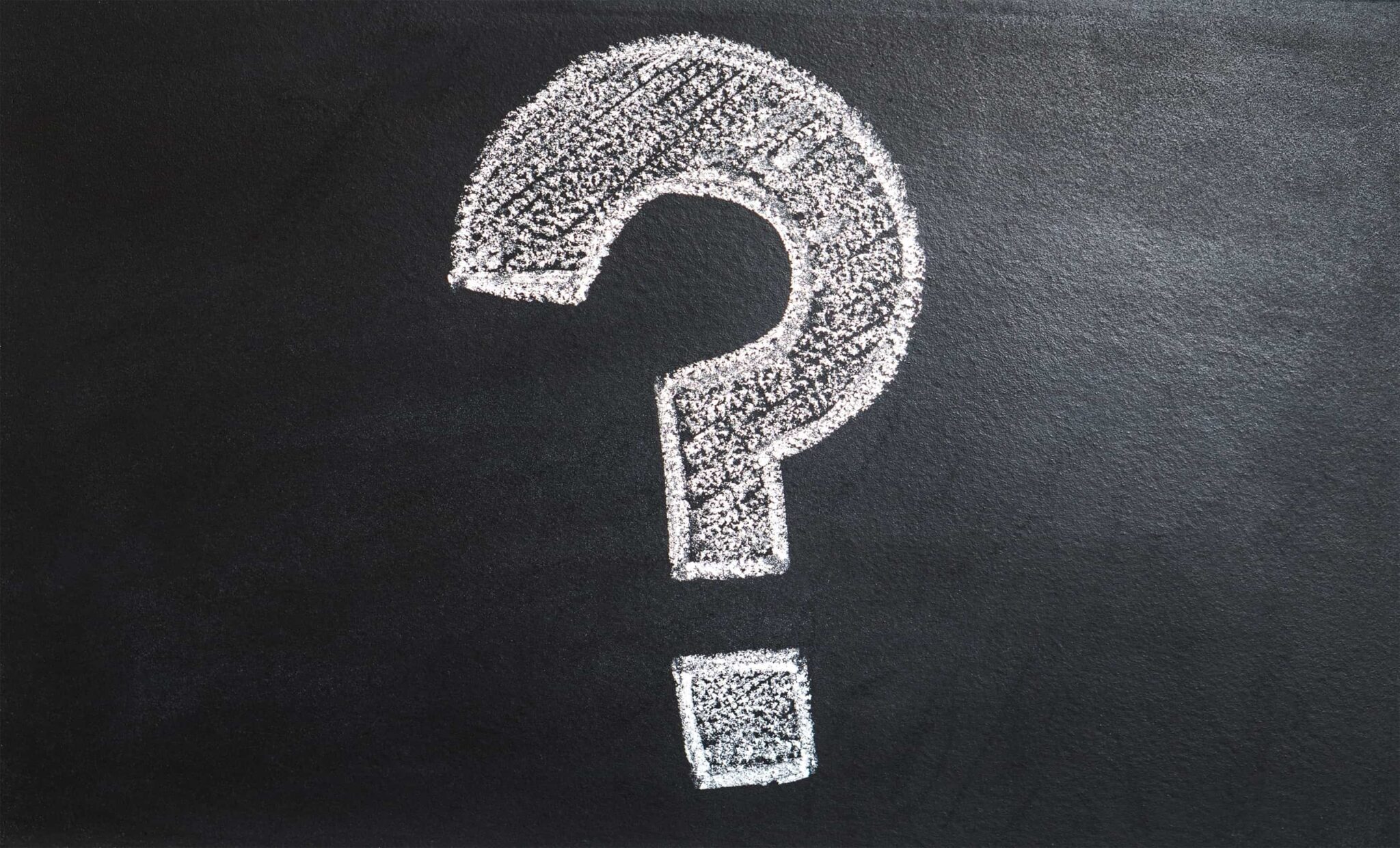 With Tachografservice A/S we have plenty of experience in handling calls for our customers and have a close cooperation with the Danish Traffic Authority.
A subscription to Tachografservice ensures you full support for business control and there will be no extra costs as it is part of the subscription price.
We handle the entire selection from the Danish Traffic Authority for you from start to finish.
All you have to do is send us the letter you received in E-boks and give us power of attorney to run the case for you.
Selected for control by the Danish Traffic Authority, but not a customer?
If you are not a customer of Tachografservice in advance, but want help with a company control, this can easily be done.
We recommend that you be set up as a customer and thus not have to pay further on a call.
Alternatively, we are happy to handle the call for you at a given hourly rate.
Call +45 70 222 337and we'll help you through.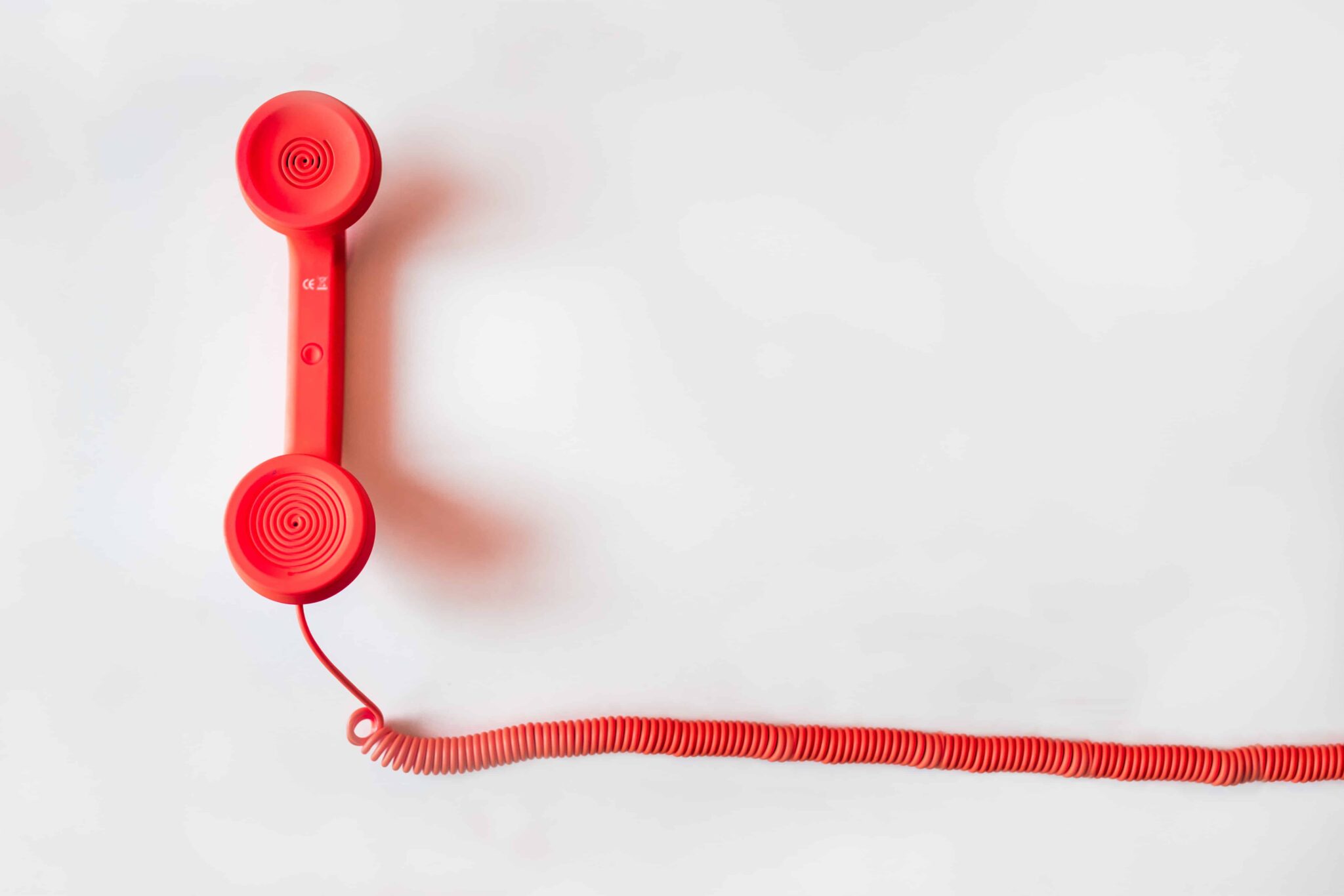 Ordering a driver card
If you need a new company card, it must be ordered via the Danish Transport Authority. You can do this via Virk.dk (Search: Takografkort)
The Danish Transport Agency also issues new driver cards or renewal of driver cards.
This is done via Borger.dk and a MitID EmployeeSignature.